Accelerate Your
Conversations With
Next-Gen

Live Chat
Software

.
Elevate your customer web chat experience with Saufter! The ONLY helpdesk software that understands your needs. Empowers you with automation and data-driven insights to streamline your workflows.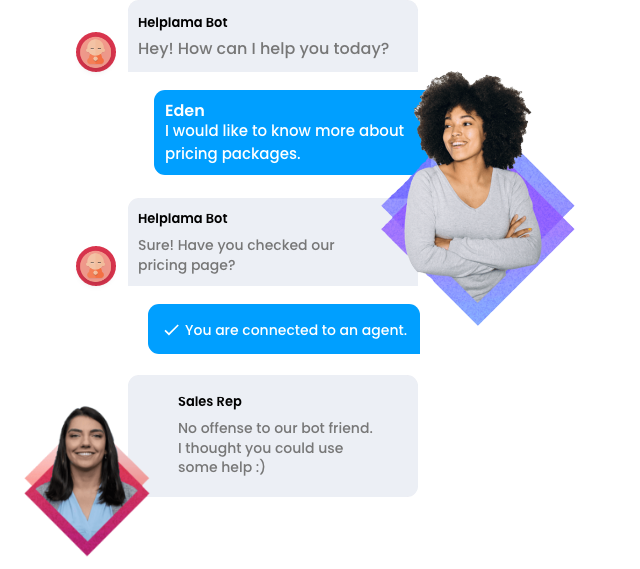 Trusted by 1000+ brands worldwide
Automate E-commerce Workflows
Deliver exceptional self-help services with Saufter's automated workflows designed especially for eCommerce stores. From tracking order status to generating returns and exchanges, your customers can effortlessly handle various tasks through our live chat widget.
Automatically offer deals and discounts
Answer product questions
Automate returns and exchanges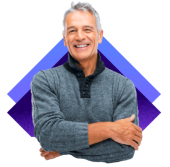 John Doe
Sales, ACME inc.
5+ Years of experience in Gent's Fashion​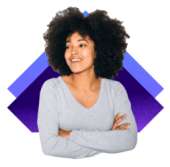 Rosalin
Sales, ACME inc.
5+ Years of experience in Ladie's Fashion
Recruit Experienced Agents In One-Click
Need humans to back your live chat support?
Simply visit our e-commerce marketplace to discover experienced and vetted customer service professionals who are ready to support your business. Most importantly, you can test the agents based on YOUR past customer interactions and hire them only if the results are satisfactory.
Measure Performance and Access Reports in Real-Time
With Saufter's real-time dashboard, gain valuable insights into your live chat support operations. Monitor key metrics like volume, response time, tags, and customer feedback. Easily access up-to-the-minute reports updated in real-time and optimize performance to deliver exceptional customer services.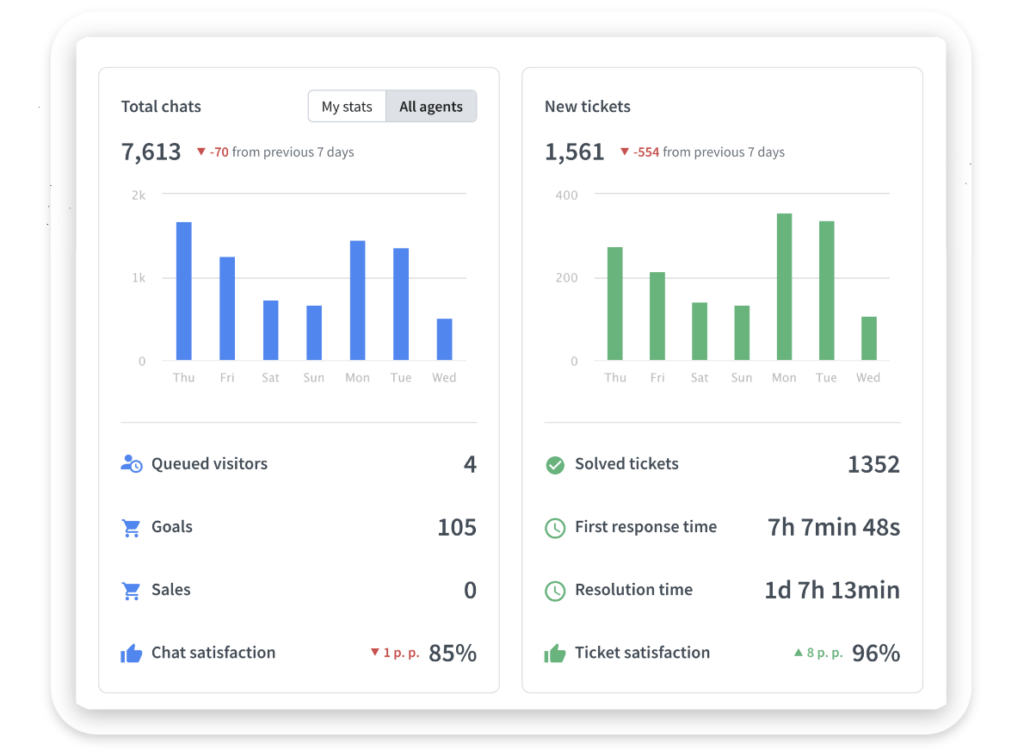 Seamless Omni-Channel Communication With Saufter
Don't stop at web chat! With Saufter, seamlessly connect other channels including phone, SMS, email, and popular social media platforms such as Instagram, Facebook, and Twitter. Easily communicate with your team by adding the collaboration app, Slack.
Moreover, integrate with messaging channels like Facebook Messenger and WhatsApp.
Here's what our clients say about Saufter:
Thank you, guys. You offered a great service and quick setup, what would have taken me days is done in seconds.
This was the first time I used Saufter Helpdesk Software and I found it really easy to use and valuable. Thanks!
Saufter is the best help desk software I've used. It has all the features I need to provide great customer support, and it's very easy to use. I love the fact that I can see all my customer's contact information in one place, and that I can easily create and send custom reports to my team.
Saufter is an excellent help desk software that is perfect for all customer support needs. The software is easy to use and helps to keep track of all customer interactions. The support team is very helpful and quick to respond to any questions or concerns.