The world of influencer marketing is already big, and chances are it'll keep getting bigger. With each passing year, this space evolves with new social media platforms, trends, content types, and ways for brands to collaborate with influencers and engage with their potential customers.
However, while influencer marketing is an effective way of branding and generating sales, consumers are becoming more aware of the content they are viewing and why someone is recommending a product to them. 
And, because the influencer marketing space is becoming more fragmented and noisy, it's critical to avoid making the same mistakes as other brands. Read this expert-crafted guide to develop an end-to-end influencer game plan that will set your company apart from the competition.
Contents in this post are as follows:
1. Influencer Marketing Campaign Lifecycle
      1.1. Building a Business Case
      1.2. Awareness Vs Conversion Campaigns
2. Campaign Set Up
      2.1. Sourcing Influencer Talent
      2.2. Influencer Reg Flags
                a. Copying from others
                b. Fake engagements
                c. Not following FTC guidelines
      2.3. Influencer Outreach
3. Influencer Relationship Management
      3.1. Secure Influencer Partnerships
                a. Scope of the contract
                b. Deliverables
                c. Exclusivity and Confidentiality
                d. Payment Information
                e. FTC Compliance
                f. Cancellation
      3.2. Plan Your Investment
                a. Incentive per influencer
                b. Key Factors
4. Campaign Management/ Monitoring
      4.1. Tips on Managing Influencer Program
      4.2. Conducting an Influencer Audit
                a. Calculate engagement rate
                b. Check posting frequency and consistency
                c. Examine the quality of content
5. Measuring Results
      5.1. Impressions and Reach
      5.2. Earned Media Value
      5.3. Conversions
6. Latest Trends and Best Practices to Follow
      6.1. Live Shopping + Influencer Campaigns
      6.2. The Rise of Micro and Nano Influencers
      6.3. Diversity and Representation
      6.4. The Rise of Video Content
.
1. Influencer Marketing Campaign Lifecycle
.
1.1. Building a Business Case for Your Influencer Program 
So you're thinking about hiring an influencer for your brand. But where do you even start?
With so many media options available, it is critical that you and your team define your objectives before working on an overall strategy. Identify which initiatives are most important and align the strategy with those objectives.
However, narrowing down your goals, the type of influencer you want, and the goals you hope to achieve with an influencer strategy can be difficult. We've created a simple influencer marketing strategy template to help you get started. 
Determine your target audience and key distribution channels.

Identify and connect with influencers to create authentic content that supports your goals.

Manage and monitor your campaign as well as your influencer relationships.

Track the appropriate KPIs to measure social media influencer programs as well as identify and close gaps in your strategy (Social media impressions, clicks, engagement, and so on).
.
This sounds simple enough, however, how do you figure out what your objectives are and what sort of campaign you want to run? Let's find out. 
.
1.2. Awareness Vs Conversion Campaigns
The first thing you need to do when figuring out your objectives is understand how your consumers make decisions. For example, McKinsey explains this consumer decision journey with the help of a funnel analogy.
Awareness

– when your customer becomes aware that they have a need

Consideration

– when your customer considers different options for fulfilling that need

Preference

– when your customer deliberates different products that fulfill the need

Purchase

– when your customer purchases their preferred product

Loyalty

– when your customer has a positive response to your product.
.
When most brands ask themselves, "What are we hoping to achieve by running this influencer marketing campaign?" They usually come up with two outcomes:
Brand Awareness
Conversions

 
.
And of course, a lot of brands want to generate a blend of awareness and conversion outcomes. However, we recommend sticking with one when you're starting off to make your objectives clearer. To determine which works best for your objectives, let's first define the key differences between an awareness campaign and a conversion campaign.
Awareness campaigns: I

nformative and educational in nature. The goal is to generate buzz, excitement, and interest in order to move target audiences along the knowledge timeline. As a result, these campaigns are typically very brand-specific, with simple and clear messaging.

Conversion campaigns:

Used to generating leads that are trackable and create avenues for interaction between your influencer/brand and the prospective customer. For example: Affiliate marketing campaigns. This is aimed at customers who have already made their way through the funnel that we discussed earlier. 
.
What is the main goal here? Providing avenues for consumers to take action or express interest in the product or service your influencer is promoting.
Brands tend to use influencer marketing for brand awareness, rather than conversions. Why? Awareness campaigns address the "What's in it for me?" question that consumers often ask. It's important to remember that, like any other marketing or advertising campaign, the ultimate goal of an influencer campaign is figuring out ways to align it with your business goals. 
It's important to remember that, like any other marketing or advertising campaign, the ultimate goal of an influencer campaign is figuring out ways to align it with your business goals.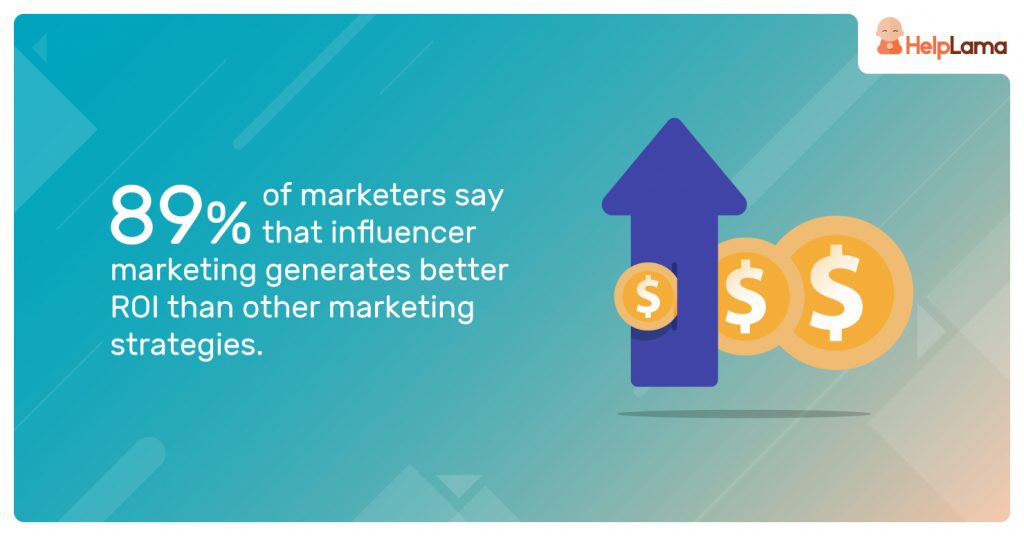 .
2. Campaign Set Up
.
2.1. Sourcing Influencer Talent
Anyone who has experimented with influencer marketing understands how difficult it is to find relevant influencers for your brand. This is especially true when there are a lot of options to choose from. 
Even if you have a large pool of influencers to pick from, each candidate must be carefully evaluated based on their expertise, credibility, and circle of influence.
A good first step to connecting with influencers is to make a list of relevant content creators in your niche

. This is frequently accomplished by searching through your target social platforms, relevant hashtags, researching competitors, and so on.

Another option is to ask your current customer base who they follow and trust. If you own an online business and aren't already using

user-generated content

(UGC) to promote your brand, now is the time to start. Engage your customers and encourage them to generate influential content for your brand.

If you need a tool to automatically collect UGC from your customers across multiple touchpoints, check out Happine.cc.
.


Once you've narrowed down your list of influencers based on their relevance and strategic fit with your brand, the next step is to research the creators by looking at their follower base, engagement levels, area of expertise, and so on.
.
2.2. Influencer Red Flags
If you are a small business owner, you must carefully consider your options when partnering with influencers. Before you begin with your influencer outreach strategy, make sure that these are the influencers that your company requires.
Why? It is critical to collaborate with the influencer who can add the most value to your brand. Working with the wrong people, on the other hand, can drain your budget and harm your brand.
.
a. Copying from others
A successful influencer marketing campaign relies on unique and authentic content. Too many influencers and brands today believe that by copying and pasting content ideas, they can achieve massive reach.
If you want to build long-term trust and connection with your customers, make sure to find original influencers for your influencer campaign.
.
b. Fake engagement
Brands frequently run into issues when they choose to collaborate on a campaign with influencers who have purchased their followers rather than earned them organically. These influencers frequently have no real power over their audience.
Here are a few things to consider when vetting influencers:
Their account has an unusual follower-to-engagement ratio.

They use the "Follow-for-follow" approach to gain followers.

Inconsistent activity on their feed.

Irrelevant spam comments under their posts
.
c. Not following FTC Guidelines
The Fair Trade Commission (FTC) requires brands and influencers to disclose their collaboration. Influencers you work with must clearly state when a brand sponsors them. Such an influencer on social media can be identified based on their social media profile, which should include the hashtags #ad or #sponsorship. Instagram even has a paid partnership tag that can be added to posts to help everyone identify a paid collaboration.
And finally, when researching an influencer's profile, don't ignore your gut instinct. If their KPIs appear to be too good to be true, the collaboration is probably a bad idea. Take the time to read through their social profiles and get a sense of their style and strategy. If something doesn't feel right, move on to another influencer.
.
2.3. Influencer Outreach (Pro tips)
Once you've narrowed down your list of influencers, it's time to get on their radar and start a conversation.
Consider this: you want to reach out to a massive influencer with thousands of followers and an inbox that is constantly flooded with emails and messages. How to connect with influencers? How do you make the first contact and capture their attention in between a flood of messages? 
What you want to send is a clear, concise message/email that conveys all relevant information and prompts the reader to take action. We recommend building a message/email around the following questions:
What do you hope to achieve by collaborating with these influencers? (Make sure you have clearly defined your goals) 

Why would they be a good fit for the brand?

What do they stand to gain?

What kind of compensation can you offer them?

Are there any incentives that you can provide from the campaign? 
.
Keep it real and be sure to know what you're talking about in your email. If you say you have been following the person's content for some time, it is better to be true.
Here are some tips to understand your target influencers better:
Start following their content across different social media channels.

Spend some time interacting with their content.

Try to understand their particular communication style and niche.

Reach out to them by showing your appreciation and praise for their work.
.
3. Influencer Relationship Management
If you're new to influencer marketing, you should know that a successful campaign is more than just a business transaction. To achieve your marketing objectives, it all comes down to cultivating strategic relationships with influencers. It's critical to manage the relationship between your business and the influencer, whether you're trying to work with potential influencers or keeping the lines of communication open with those who already work with you.
Pro Tip: There are also numerous paid and free influencer marketing platforms, and influencer relationship management tools like Happine.cc to help you streamline your influencer marketing efforts. These tools assist you in finding the best influencers for your campaigns, reviewing all data, and connecting with influencers.
.
3.1 Secure Influencer Partnerships / Contracts
While there is a lot of content on the internet about the how-tos of influencer marketing, including how to work with influencers, legalities aren't discussed nearly as much.
An influencer contract is a written legal agreement document that covers all of the campaign's necessary information between the influencer and the brand. No matter how large or small the campaign, both parties should sign an agreement. This contract should cover everything from the type of content for the campaign to how the influencer should share information about your brand on social media.
Here are some key elements to include in your influencer contract to ensure you have everything covered:
.
a. Scope of the contract
Because an Influencer Marketing campaign is multifaceted, you must define the objectives as well as the type of campaign content you want to see on which channels. Mention the contract's purpose: Is it a one-time collaboration for a promotional campaign or a contract for a brand ambassador?
.
b. Deliverables
Be sure to specify how many posts or videos you require, as well as the frequency, dates, and other information that must be included. If necessary, this can also include details about any reposts to your influencer's other social media platforms.
Example: your influencer creates a sponsored YouTube video. Do you want it to be shared on Instagram as a post? Make sure to mention any expected posts or reposts in the influencer contract.
.
c. Exclusivity and Confidentiality
The contract must address the ownership of content and its subsequent re-use by your company. It's critical to specify whether the influencer is permitted to repurpose any content created for your brand elsewhere. Confidentiality ensures that your influencers do not reveal any details of the relationship that could jeopardize your brand.
.
d. Payment Information
The compensation structure must be clearly stated and agreed upon in the contract. This ensures that there are no payment misunderstandings. This should include answers to questions such as: Will you be offering monetary compensation, sending products, or both? It is also necessary to specify whether the costs of creating the content are included in this remuneration.
.
e. FTC Compliance
Transparency should not be taken lightly; there are consequences for failing to adhere to the established guidelines. The Federal Trade Commission (FTC) is not afraid to go after influencers and brands, even if they only have a handful of followers.
.
f. Cancellation
Finally, an influencer contract must include cancellation terms or grounds for termination. It is critical that you have the ability to terminate the agreement immediately if the influencer's behavior or content no longer matches your brand image.
.
3.2. Plan Your Investment
So, the big question: what's it going to cost?
Nearly 62% of marketers say tracking ROI in an influencer campaign is their main challenge, it's not so easy crunching the numbers. So it's important for brands to plan out their influencer marketing budget before getting started.
.
a. Incentive per influencer
Incentives can take many different forms, including:
One-time payment

Commissions

Free products

Discount codes or coupons
.
b. Key factors to consider while deciding incentives 
The time and resources your influencers require creating content for the campaign. This includes photoshoots, outfits, travel, and other activities.

Usage rights, such as the right to repurpose their content for your brand's website, ads, or other platforms.

The campaign's duration. How long do they have to create content about your product or brand?
Set a realistic budget that fits your needs and goals. Don't overspend on campaigns that may not produce the desired results. This will increase the effectiveness of your campaign and help you determine the type of influencers you can afford to work with.
.
4. Campaign Management/ Monitoring
.
4.1. Tips on Managing Your Online Influencers Program 
Before we jump into campaign monitoring, here are some tips on how to manage your influencer campaigns: 
Allow your influencers to be creative: Influencer campaigns become typical advertising campaigns when the content is micro-managed. Influencers are the most familiar with their target audience. Allow your influencers to experiment with different styles, messaging, and so on.
Provide specific information to Influencers:
Any branded hashtags, landing page or tracking links, discount codes, or giveaways they need to share.

How many content pieces they need to post.

 
Communicate Your Goals and KPIs: They must be aware of your goals in order to deliver results accordingly. Make sure your objectives are clear, unambiguous, realistic, measurable, and time-bound. This is where an influencer brief can help.
.
Tip: Identify the highest performing influencers based on your goals and post-performance metrics if you're working with multiple influencers. These are the influencers with whom you want to build long-term relationships.
.
4.2. Conducting an Influencer Audit (Steps and Tips)
To stay on top of your influencer marketing game, you probably already know that you'll need to conduct an Influencer Audit to measure your campaign's performance and engagement across multiple platforms. A well-executed influencer audit completed throughout the course of your campaign can provide significant insights into the content strategy and also help with quality control.
.
a. Calculate engagement rate
The engagement rate is an important indicator of how well your influencer campaign is working. This metric essentially shows you how users interact with the content published in your Influencer's profile.
How do you measure this? 
Traditionally, you can calculate your social media engagement rate by dividing the number of public interactions with a post by the number of account followers and multiplying the result by 100. For Instagram influencer marketing, this is measured using factors such as likes, comments, shares, and impressions.
.
b. Check posting frequency and consistency
It goes without saying that posting time and consistency is important, especially for social networking promotions. To optimize your campaign's posting schedule, check to see if your influencers are posting when their followers are online and engaged.
You also need to ensure your influencers post quality content consistently, and not randomly without any kind of clear plan.
.
c. Examine the quality of content
Checking the quality and relevance of the content being distributed by your influencers is a no-brainer.
A few points to consider
Is the imagery/video/content being distributed in accordance with the guidelines or the influencer brief given to the influencers?

Is the number of social media posts sufficient or insufficient?

Are images or video posts blurry or unclear?
Do you want your marketing campaign to be a success? You must ensure that your influencers post relevant, exciting content that provides value and addresses the objectives of your strategy.
.
5. Measuring Results
Of course, no influencer marketing campaign is complete without figuring out a way to measure its impact. The simplest way to identify and fill gaps in your influencer marketing strategy is to track the appropriate KPIs for your business. However, it is critical that you do not limit your analysis to vanity metrics and instead track more meaningful KPIs. These metrics will provide you with a clear picture of your progress and pinpoint areas for improvement.
.
5.1. Impressions and reach
If you want to increase brand awareness, you should start tracking your reach and impressions.
How many people saw the social media content you or your influencers shared as part of your campaign?

How many unique visitors came to your website via the influencer's link?
Tip: You can create a content strategy for future Influencer campaigns by taking cues from content pieces that received the most reach and impressions.
5.2. Earned Media Value (EMV)
EMV is a popular insight metric because it shows the impact of your campaign and influencers in relation to paid media standards. This allows you to determine the ROI of your campaign and whether your approach should be changed to generate more monetary impact. Reports show that 80% of marketers use Earned Media Value to measure their influencer marketing campaigns.
.
5.3. Conversions
This KPI is determined by the type of campaign you chose: awareness or conversion. Influencer marketing has several goals, including increasing your reach, improving brand awareness, growing your audience, driving engagement, and so on.
However, as with most marketing campaigns, the end goal is to drive growth and sales, which is why it's important to keep track of your conversion rate. 
.
6. Latest Trends and Best Practices to Follow
.
6.1. Live Shopping + Influencer Campaigns
Live shopping is gradually becoming the marketing tool of choice for all brands, regardless of their industry. This type of operation is ideal combined with an influencer marketing strategy. Consumer demand is building: a recent survey found that almost a quarter of adults outside China would like to discover new products via a livestream featuring an influencer or brand representative.
Why we think this trend will continue: 
Your influencers are followed by a wide audience, and are obviously comfortable in front of the camera, making them ideal speakers for live shopping events. As you can see, live shopping is a powerful marketing tool that can be successfully integrated into your influencer campaigns. It remains to be seen how this new channel will develop. What is certain is that it has tremendous long-term potential for both brands and e-commerce platforms.
.
6.2. The Rise of Micro and Nano-Influencers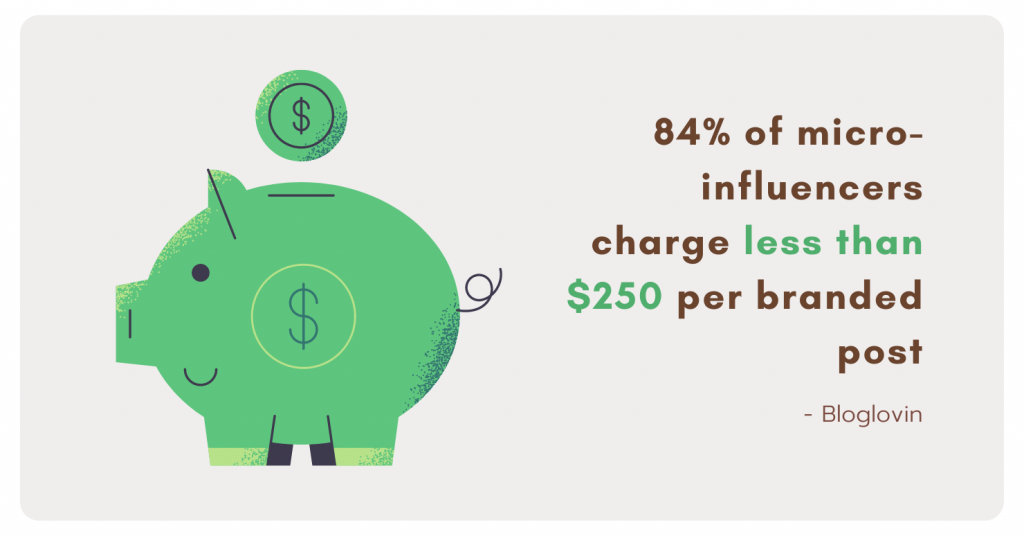 Brands have stopped casting a wide net in the hopes of connecting with their target audience. Micro and nano influencers have changed the marketing game for businesses with a specific user demographic. 
Here's why getting on board with nano and micro-influencers is a pretty safe bet: More than 90% of consumers prefer word-of-mouth recommendations to advertisements.
These Micro and Nano-influencers may appear to be a hot new trend, but they are actually a new name for an age-old marketing practice. Consumers have always recommended products, experiences, and businesses to their friends and family. The only thing that has changed is the technology that surrounds them, as well as the terms.
.
6.3. Diversity and Representation in Influencer Marketing
We've seen a shift in recent years, with brands publicly accepting responsibility for a lack of diversity and representation across the board. It's not surprising that this has spread to influencer marketing.
The inclusion of influencers of different races, genders, body types, sexual orientations, generations, religious backgrounds, and educational levels is referred to as diversity in the context of influencer campaigns. It's also about working with content creators who can provide a variety of perspectives. 
Here's an example by Dorrington Reid showing the importance of diversity and representation in influencer marketing.
He says:
"The biggest hurdle I've faced has been branded undervaluing my work by making low offers and consistently attempting to negotiate my fee.
I've noticed an increase in offers for partnerships with brands aiming to be 'inclusive' in their influencer marketing, and they're more willing to accept my rates without negotiation."
.
6.4. The Rise of Video Content
Video has clearly proven itself on social media and is even becoming an essential format for attracting and retaining your target's attention.
Why would this be so effective for your influencer campaigns?
Video, because of its various mediums, is a format that often tells more than a picture. Your influencers only need a few seconds to make a powerful and memorable impression on an audience. This makes it an ideal format for your influencers to tell your brand's story.
In fact, McKinsey predicts that over the next decade, video entertainment will bring to life the creations of many more—and more diverse—storytellers across a broader range of formats and channels.
.
Conclusion
So there you have it. No more wondering why influencer marketing should be a part of your overall marketing strategy and how to approach influencers to promote your brand. We hope this guide has answered some of your questions about influencer marketing.
The most important takeaway from this guide should be that influencer marketing is much more than a passing fad. It is clear that a new marketing approach is transforming how people interact with brands. This provides you with unique opportunities to scale your business while attempting to navigate an ever-changing marketing landscape. Suggestion: Save and return to this guide if you ever feel like you're on the wrong track. Best wishes!
So, give it a shot and see what it can do for your business. Ready to create your own successful campaign? Good luck!